March 10, 2018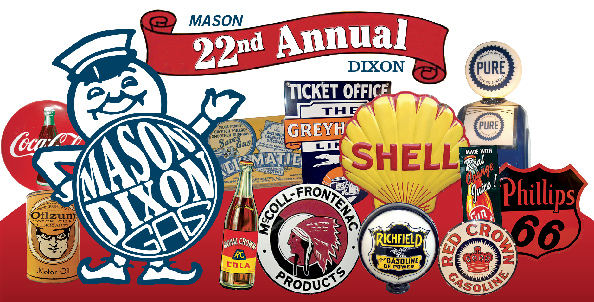 Gas, Oil, Automotive and Advertising Swap Meet
This past March 2017 show turned out to be the largest Mason-Dixon Gas Show yet.
The additional building added to the show in 2015 was full with the
additional 20-25 vendor spaces.
The Great Frederick Fairgrounds • 797 East Patrick St., Frederick, Maryland
Free Admission – Free Parking – Food & Drink Available
Doors open at 7:00 AM Saturday to the public

Also on the fairgrounds that weekend, Parzow Auctions will be bringing the 60 year collection of David Frazier to the auction marketplace. For more details on the auction see Parzow Auctions. To view the over 150 vintage "original" gas & oil related items to be auctioned on March 10, 2018 go to AuctionZip.